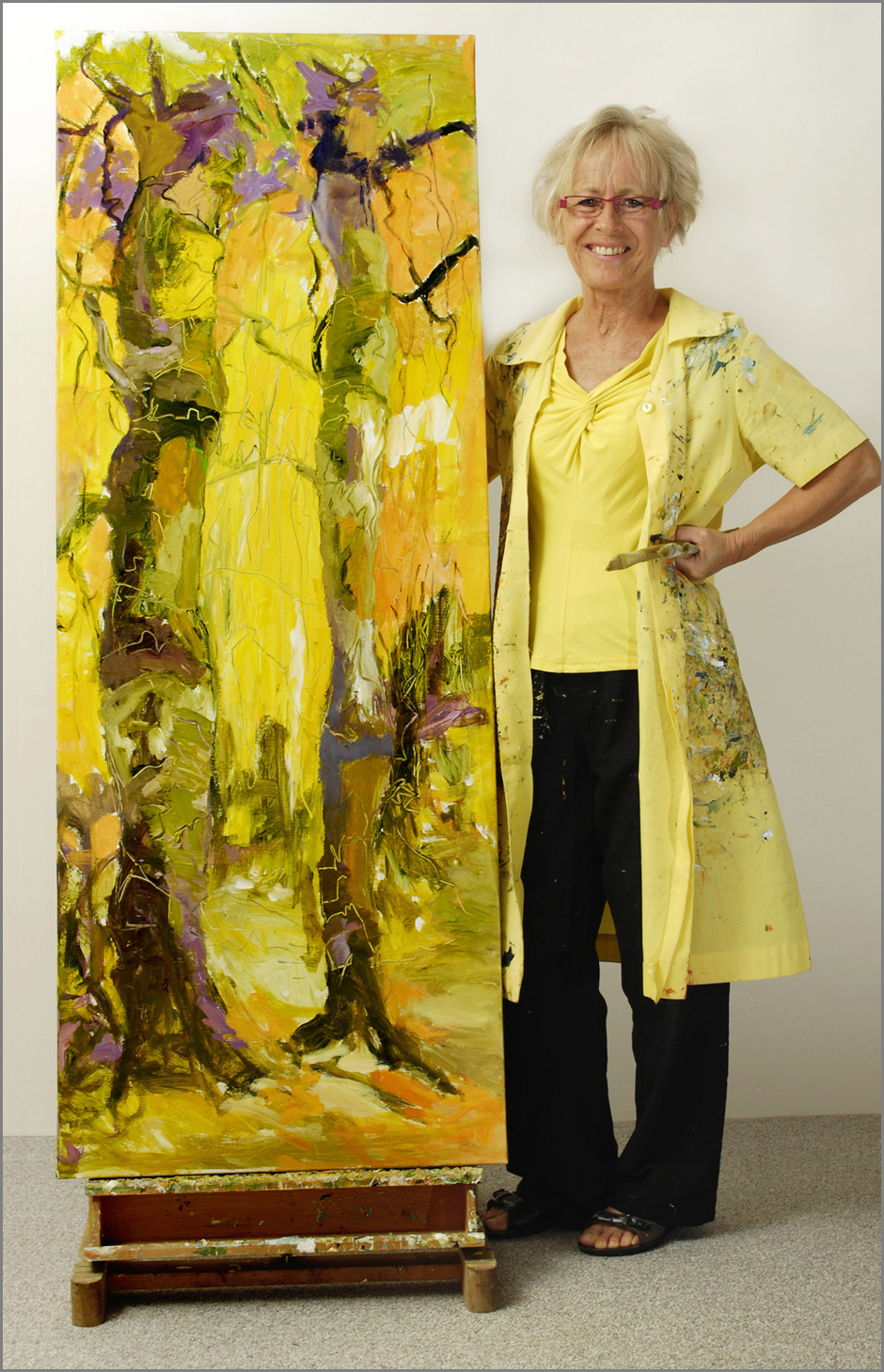 What inspires me
I am inspired by nature, which I interpret in an expressionist symphony of color with great dynamic.
I am captivated by nature's power and strength.
If a branch cracks another one will appear – which I believe we can all use in our life philosophy.
I am also very fascinated by angels. I believe a little angel lives in all of our hearts and if we dare to show it, we can give each other the love and care that is so important for the quality of our lives.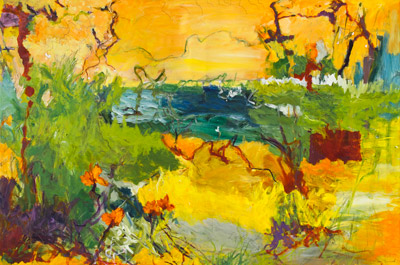 Permanent exhibitions:
Galleri Art Corner, Randers
Galleri Art Corner, Ebeltoft
Galleri Lyrum, Århus
My personal studio "Underground", Risskov
Exhibitions in different galleries and art associations:
Galleri Korsbjerg, Middelfart
Kunstgården, Skovby, Fyn
Danske Bank, Århus
CSC, Risskov
Hørning og Kolding Rådhus
Nordea, Århus
Told & Skat, Århus
Art Expo, Århus
And many more…
In september 2015 I had the great honor of exhibiting my work at the Agora Gallery in New York. Read more here.
I am also mentioned in the very prestigious magazine ARTisSpectrum.
I also did several fascinating custom jobs.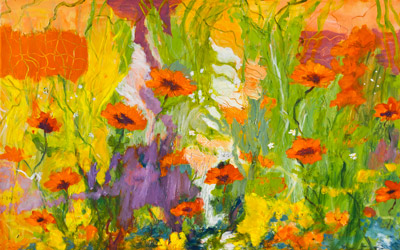 How do I work
At least two times a year I travel to get inspiration. I like going to Møn, Faroe Islands, Skagen or other places where it is wonderful and quiet. When I am there I completely devote myself to painting. I love expressing what I have inside me in my paintings and even I get stunned by them sometimes.
Education:
Many years of training from Århus Kunstakademi (art academy)
Many years of training and guidance from painter Eduardo Soza and the Faroese painter Kári Svensson
Courses in drawing and watercolor from architect Jonna Schiønning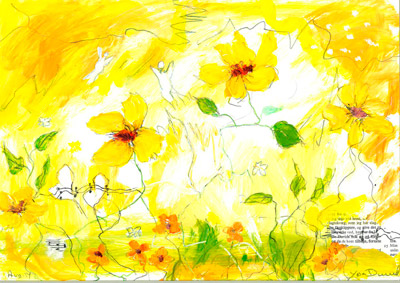 A tribute to the art – by journalist student Johnny Minor
Yrsa Dunvad interview from "Kunst for alle" (Art for everybody) – Ridehuset 2012
Every week Kirsten-Marie Hedeland invites an artist to her studio and talk about their inspiration, technique and future. This time I had the pleasure of being her guest.